Factory Sanitation Audits
In an era of epidemics and pandemics, there is a heightened focus globally on disease containment and prevention. Brands, retailers and importers seek assurance that their suppliers around the world are providing a safe and hygienic workplace.
QIMA's Factory Sanitation Audit ensures your suppliers are abiding by best-practice sanitation and hygiene measures to prevent the spread of contagious diseases or infections.
Our comprehensive Factory Sanitation Audit procedure covers the following aspects:
Overall factory cleanliness and hygiene
Epidemic prevention control measures
Hygiene procedures for staff
Safety in working areas and communal spaces
Emergency procedures
Why perform a Factory Sanitation Audit?
Ensure your suppliers comply with best-practice hygiene procedures and local legal requirements
Verify that your suppliers are providing safe working conditions
Minimise the spread of COVID-19 or any other possible contagious diseases or infections
Avoid supply chain interruptions caused by an epidemic or pandemic
Why QIMA?
Global footprint for supplier audit programs
Accredited to international standards or your own protocols
All-inclusive pricing (no extra charge for Auditor's expenses)
Detailed and actionable reports and KPIs reporting
An auditor onsite within 48 hours
Worker Voice Surveys to Complete On-site Assessments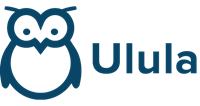 QIMA and our partner ULULA have developed a specific health and safety worker survey framework as an add-on for your on-site audit. We remotely deploy an assessment methodology that gathers feedback directly from workers on how hygiene, health and safety measures have been implemented at the production site.
Get complete insights on your suppliers, combining on-site findings with survey feedback
Anticipate any potential labor and operational risks
A quick and cost-effective tool, deployed remotely, that can be implemented in sites that can't be physically accessed
Two assessments are available:
Worker Impact Assessment
Understand the impact of the coronavirus on health and safety, mental health, overtime and wages
Provide insights into practical steps to respond to workers' needs
Measure the impact of the coronavirus on worker satisfaction, turnover and absenteeism
Assess labor shortages and impact on productivity
Management Assessment
Assess the impact of the crisis on operations - labor, productivity, orders
Compare impact with your peers
Get insights to better engage buyers
Predict and prepare return to full operational capacity
Need More Information?
Thank you - your inquiry has been sent.
We will come back to you shortly.

Back