Product compliance is not just about meeting regulatory requirements – it's also about ensuring your customers know how to safely operate your product. Having a correct and comprehensive instruction manual plays an essential role in protecting your brand's reputation and your customer's safety.
Meet Regulatory Requirements
Some markets legally require all products are safe to use, such as the EU with EU directives and the US with Occupational Safety and Health Administration regulations. If a product requires understanding to be used safely, for example, electrical appliances or DIY furniture, an instruction manual is required. European law specifies that manufacturers are legally obligated to provide both warnings and instructions on their products. Other than instructions, a manual must also include foreseeable use of the products to avoid any possible safety issues. An accurate, easy to understand and compliant instruction manual can save your products from being recalled and significant costs as a result.
Technical Documentation: Creation and Review of Instruction Manuals
If you're unsure whether your existing product instruction manual meets regulatory requirements or if you're finding it difficult to create your manual from scratch, QIMA is here to help. Our specialist technical documentation team will either prepare new instruction manuals for you or verify your existing instruction manual based on EN 82079-1 and the German Product Safety Act.
We provide technical documentation services for:
Instruction Manual Translation
If you already have a product instruction manual but would like to enter new markets, we can translate your instruction manual into all European and Asian languages, and other languages upon request. We work exclusively with ISO 17100:2015-certified translation agencies that use only native language translators to ensure your manual translation is accurate and comprehensible for consumers in your destination market.
Video Instructions
Text and illustrations can be difficult to understand when building, assembling, fitting or installing complex items.
A video with live demonstrations can help your customers better understand the instructions. Our technical documentation team can help you produce high quality instruction videos to help your customers easily understand.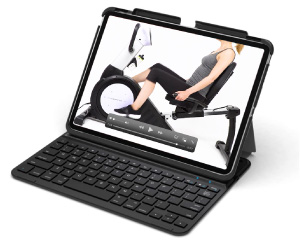 Beyond Instruction Manuals
Ensuring consumer safety involves more than an accurate instruction manual. QIMA offers an extensive selection of lab tests to ensure the safety of your electrical & electronic products, toys & juvenile products, and hardline and softlines products. Our tests are performed to the full range of international standards and we have labs located worldwide in Asia, Europe, and Americas.