Global Training Platform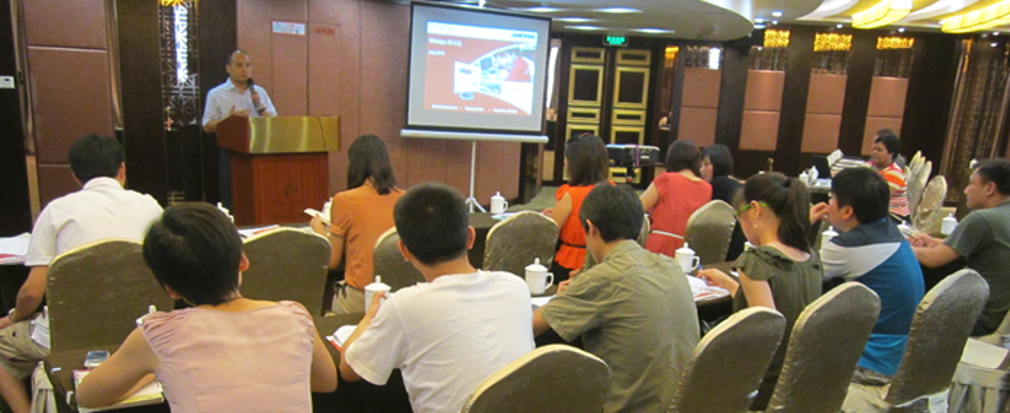 Our e-learning programs feature over 500 courses ranging from general quality training to product-specific and client-specific instructions. The courses, accessible online at all times, are prepared by our dedicated training team to international standards, best practices, and your requirements.
Powered by the QIMA Knowledge Center, the online courses are accessible anywhere, anytime and on any device.
Specialized Inspector and Auditor Training
Our programs provide a blended approach for inspector and auditor training, combining online e-learning courses with onsite technical field training led by a mentor.
QIMA inspectors and audits are trained at three distinct levels:
| | |
| --- | --- |
| Inspectors | Auditors |
| 1. General introduction to inspection rules, processes and tests | 1. General introduction to audit rules, processes and check points |
| 2. Product-specific courses, for example hardline (toys, furniture etc) or softline (garments, footwear etc) | 2. Audit specific courses, for example structural audits, ethical audits, technical audits or environmental audits |
| 3. Client-specific courses to provide understanding of a business' detailed requirements, from sampling processes through to testing specifics and defect classifications | 3. Client-specific courses to provide understanding of a business' detailed requirements, from factory arrival and key requirements to report sending |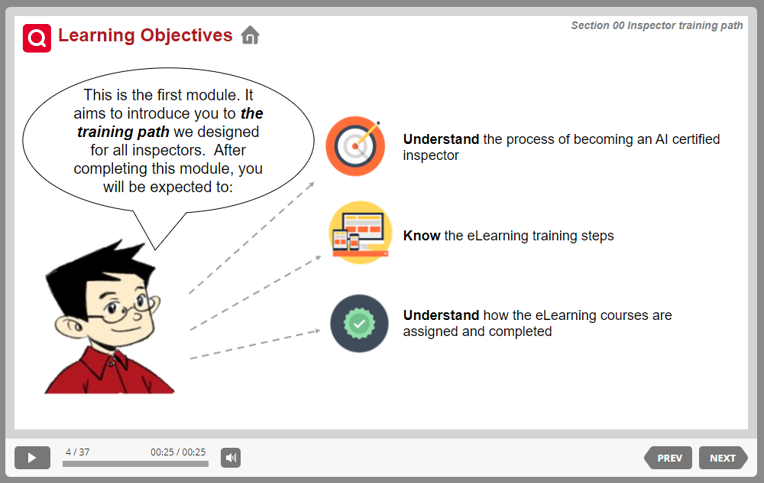 As our inspectors and auditors follow their structured learning path, they take exams at all major checkpoints and must undergo field assessment before being certified for independent work.
Establish a Custom Training Program
We develop custom training programs for clients where the QIMA training team builds bespoke lessons and quizzes that combine our quality control and supply chain compliance expertise with your in-house knowledge. These courses will be available for QIMA inspectors and auditors as part of their client-specific training, as well as your own team and suppliers.
Training for Your Suppliers
In addition to inspector and auditor training, QIMA can provide tailored courses to educate your suppliers on QIMA processes and your unique quality assurance requirements.
Empower suppliers with the information they need to avoid recurring defects and produce high quality products with dedicated training courses covering topics such as:
Defect explanation
Potential causes for defects
Immediate corrective actions to be taken
Long term improvement actions
Quality monitoring and measurement
Quality tools such as 5S, statistical process control, problem solving and continuous improvements
Supplier training can be in the form of online e-learning courses, in-person workshops with QIMA experts, or a live video conference.
Easily Monitor Program Uptake
We provide e-learning reports that cover user status, course status and group performance, providing you with accurate information on assignments completed and how well inspectors and suppliers are understanding the courses.